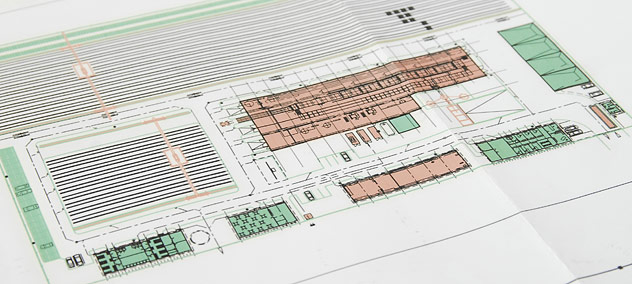 From the idea right up to ongoing operations
We provide our partners and customers with our know-how. Our range of services extends from the first stages of planning, through completion and training right up to the sales of high-quality products.
Quality controls are incorporated into the workflows in accordance with the predetermined regulations, standards and specifications, and then carried out completely comprehensibly.
Thanks to this targeted monitoring of all workflows we are capable of manufacturing a high-quality and effective product which we are able to hand over to the final customer with a clear conscience.